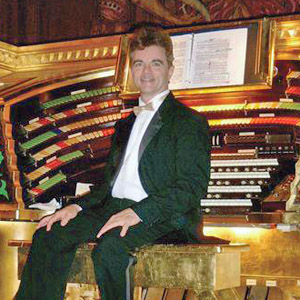 Theatre Organ Is Back! The Pittsburgh Area Theatre Organ Society (PATOS) returns after nearly 3 years to present Clark Wilson at the Keystone Oaks Wurlitzer Theatre Pipe Organ on Saturday, August 20, 2022 at 7:30PM. Clark will bring our theatre organ back to life with lively concert selections, plus expert accompaniment to Buster Keaton's 1924 silent film Sherlock, Jr.
Tickets are $15 for adults. Children and students admitted free. Purchase tickets online:
https://www.showclix.com/event/re-boot
Clark is a world-renowned organist and an audience favorite who has graced our stage many times before. He is the house organist at the Ohio Theatre in Columbus and was recently a featured artist at the ATOS Annual Convention in July 2022.
This will be an exciting night! Come celebrate the re-boot of the PATOS mission: preserving the art of theatre organ in Pittsburgh.
The concert will be held in the main auditorium of Keystone Oaks High School, 1000 Kelton Ave., Pittsburgh, PA 15216. Free parking off McNeilly Rd. Masking optional.